Mobile application «Speaking Clock» is aimed at voicing of the actual time that corresponds to the time of the mobile device.
The mobile application is developed with Java programming language for Android operating system, versions 2.2 and higher.
Voicing of time may be performed in two ways:
With Speech Synthesizer service that is available on the computational linguistic resources platform www.corpus.by.

With built-in soundtracks that are downloaded with the mobile application, in case of bad Internet connection.
The mobile application consists of one screen (Figure 1). On the screen there are two active buttons:
connection to the online service Text-to-Speech Synthesizer «Online TTS»;

«Voice».
After the tap on the «Voice» button user may listen to the audial equivalent of the time on the screen.
The mobile application is available for free downloading and usage in Google Play Market (Figure 2).
Mobile application «Speaking clock» in Google Play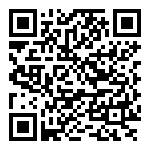 Android