Mobile Bible application is prepared for the 500th anniversary of the Belarusian Bible.
It consists of three sections:
1. New Testament and Parables – A.Bokun's translation (2016).
2. The New Testament and Psalms – translation of L. Dziokuć-Maliej and A. Luckievič(1931).
3. The Bible –  V. Siomucha's translation (2002).
Mobile application can be downloaded from Google Play Market. Mobile Bible app.
Mobile application was developed by Mikalai Malaschonak with the help of Android App Book Maker.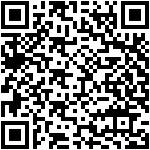 Android