Service "Music recognition" can recognize notes of the melody. User interface of the service is shown in Figure 1.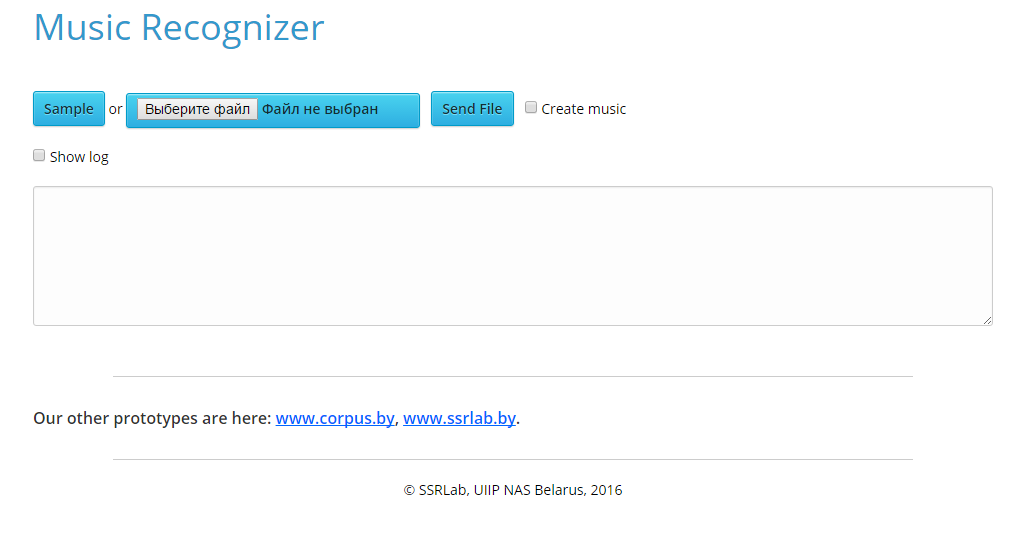 Figure 1 – User interface
To get the notes a user should submit a melody service in WAV format lasting no more than 3 minutes as an input. To submit the soundtrack, press the "Select File," "Select necessary file" and click the "Send File" button. (Figure 2).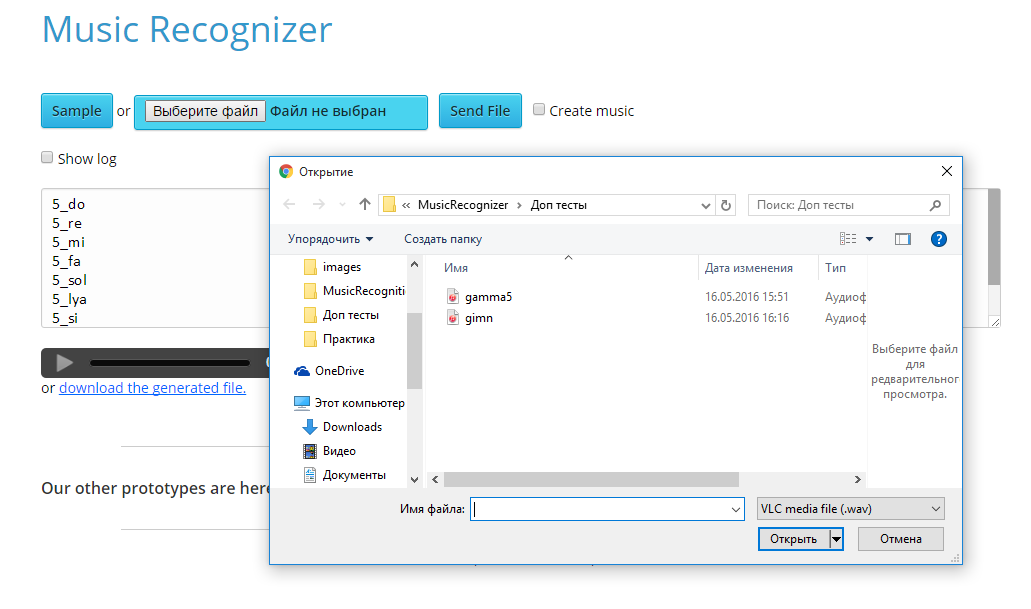 Figure 2 – Window for sample opening
After processing the selected melody notes are displayed in a special field. When you select "Create music" the soundtrack is created, and it can be downloaded by clicking "Download the generated file" or listened to via the appropriate players. List of received notes can be downloaded by clicking "Download txt file". (Figure 3)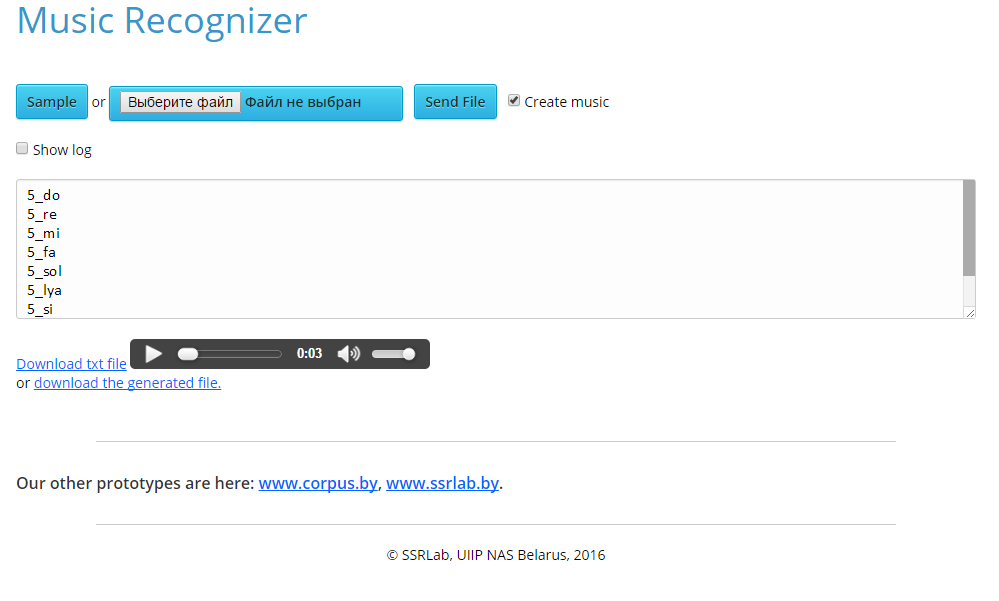 Figure 3 – Field with founded notes in the sample
When you press the "Sample" the example of melody recognition is activated. As the input, the melody is given automatically and recognized notes are displayed in the field. (Figure 4)
Figure 4 – Example of melody recognition
To receive a melody recognition accuracy, you need to select "Show log" and press the "Send File". In the resulting window, click the "Test" button, and in the field will display how many tests as the tests passed, as has been activated (see Figure 5)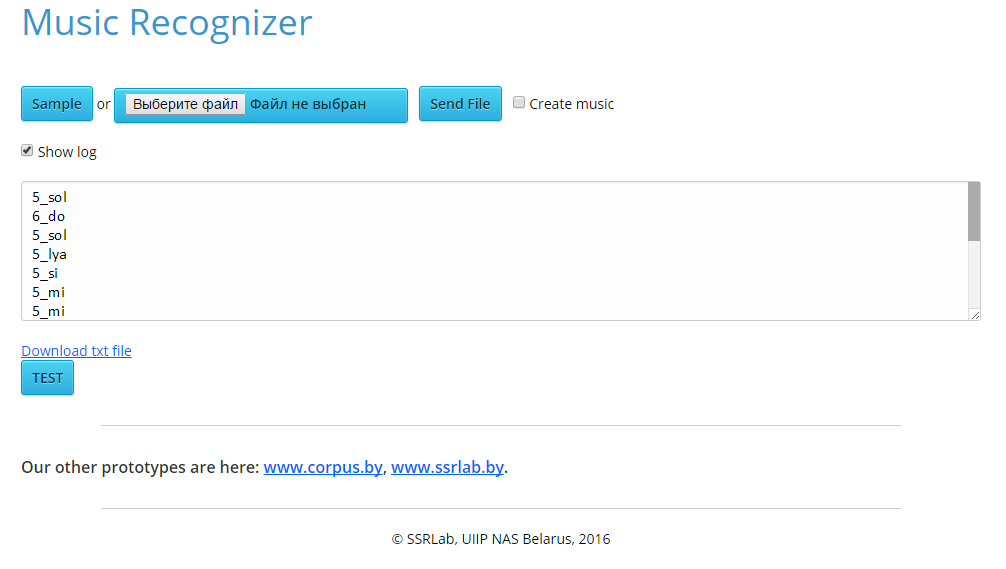 Figure 5 – Service testing
Thus, the service "Music Recognizer" is a unique resource for conversion of melody notes. The service can be used both by amateur and professional musicians. "Music Recognizer" is publicly available and has a simple and intuitive interface, making it easy to use.
Service page: https://corpus.by/MusicRecognizer/