Now you may get known with the history of Belarusian People's Republic for one tap! The National Academy of Sciences of Belarus developed a mobile audio guide for the historical events in 1918 in Minsk.
Audio guide «BNR100» is dedicated to the centennial of Belarusian People's Republic independence declaration. The audio guide leads the user virtually along the streets and buildings of modern Minsk, where in 1918 there was the declaration of Belarusian People's Republic.
On the map of Minsk there were marked and enumerated objects dedicated to the topic. On the every screen of object user may see the photos, modern and historical, as well as listen to the audio record of object's description. A user may walk through this route both virtually (with the device in hand without any moving) and really, choosing the sequence of objects personally.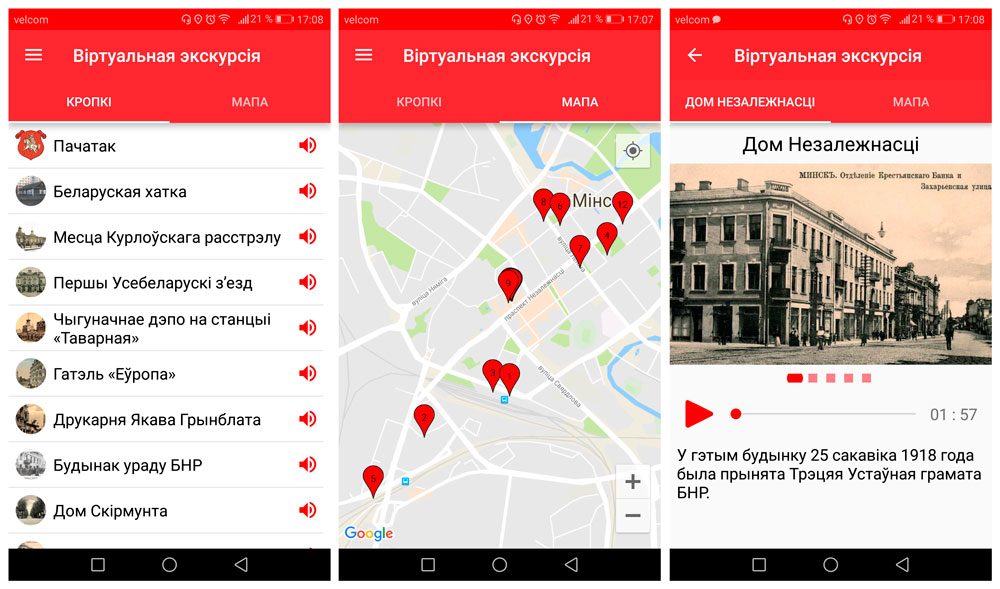 Virtual excursion contains following objects: the place of the Kurlov's shooting, Jakau Hrynblat printing house, First All-Belarusian Congress in the Janka Kupala theatre, Building of the Government of the Belarusian People's Republic, The Gouse of Independence and other places and buildings.
The content of this audio guide was created in collaboration with specialists of Institute of History of NAS Belarus and content is available in Belarusian and in English.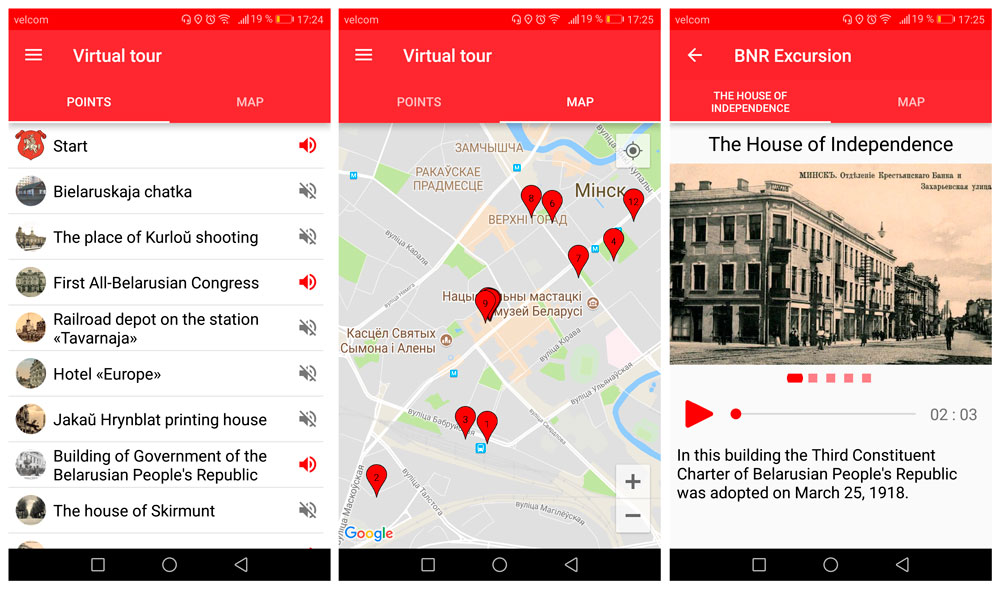 The audio guide was developed by Laboratory of Speech Synthesis and Speech recognition of UIIP NAS Belarus in terms of getting ready to the conference «Belarusian People's Republic in History of Belarusian National Sovereignty» that was held 15-16 March 2018 in Institute of History of NAS Belarus.
The mobile application is available on Google Play. To find it just request «BNR100». In the nearest plans of developers team is creating the iOS equivalent of the mobile application and widening of the content.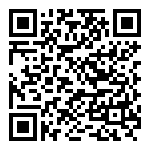 Android